What Defines Vintage Jewelry?
What Defines Vintage Jewelry?
Vintage jewelry refers to jewelry that is at least 20 years old, but can range from antique pieces from the Victorian or Edwardian eras to retro styles from the 1960s and 1970s. These pieces are often one-of-a-kind and have a very unique charm.
One of the joys of vintage jewelry is the stories behind each piece. Some may have been passed down through generations of a family, while others may have been found at estate sales or thrift shops. Regardless of their origin, each piece has a story to tell.
If you want to read about the different eras in jewelry history, click HERE to read our blog "What Are The Different Eras of Jewelry?" throughout history.
In terms of style, vintage jewelry offers a wide range of options. From delicate Victoian Cameo rings to bold Art Deco designs, there is something for every taste. Vintage pieces can also be a great investment, as they often hold their value or even appreciate over time.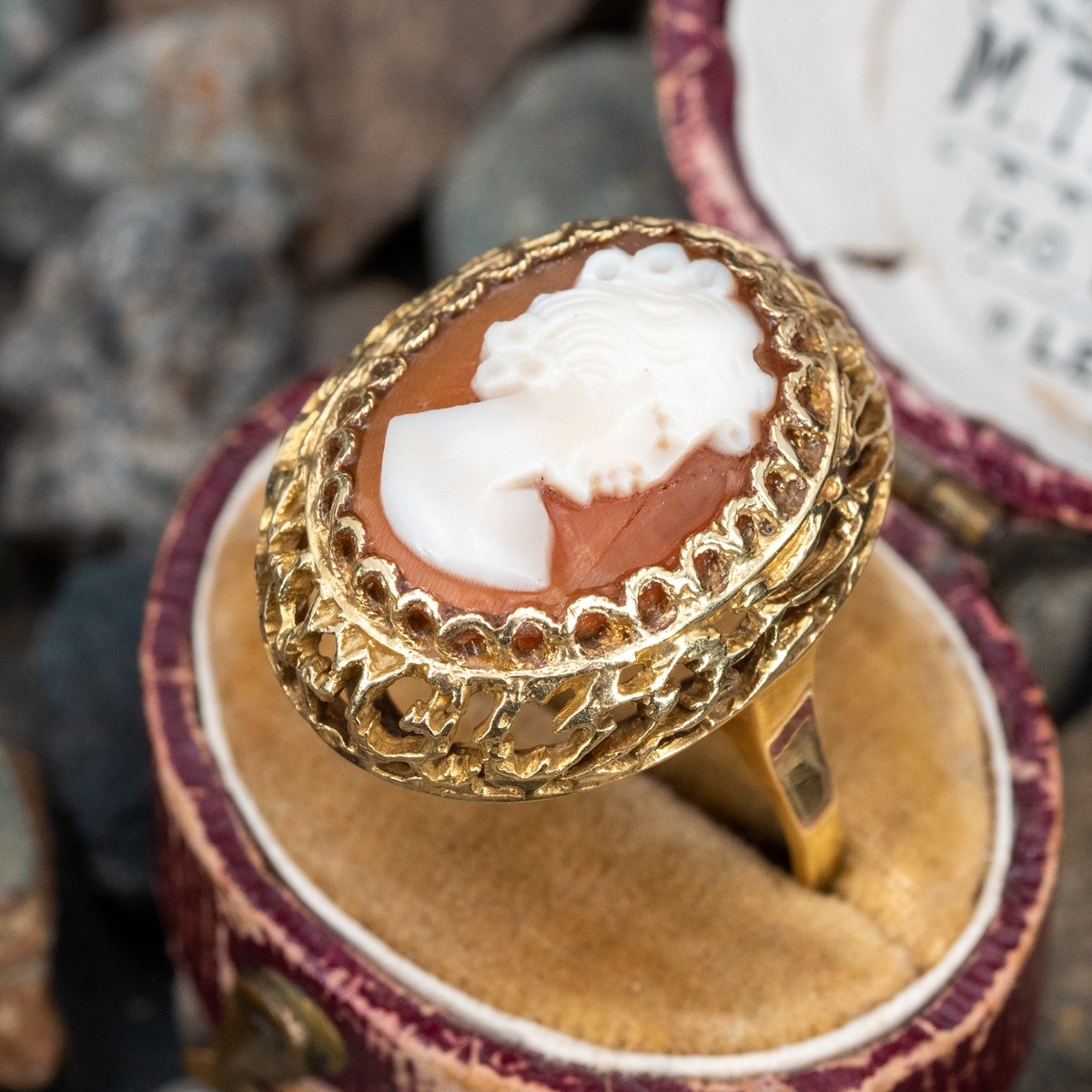 Above is a beautiful Vintage Shell Cameo Ring sold at ERAGEM .
Below is a Providence Vintage Jewelry replica of a cameo ring of the same era.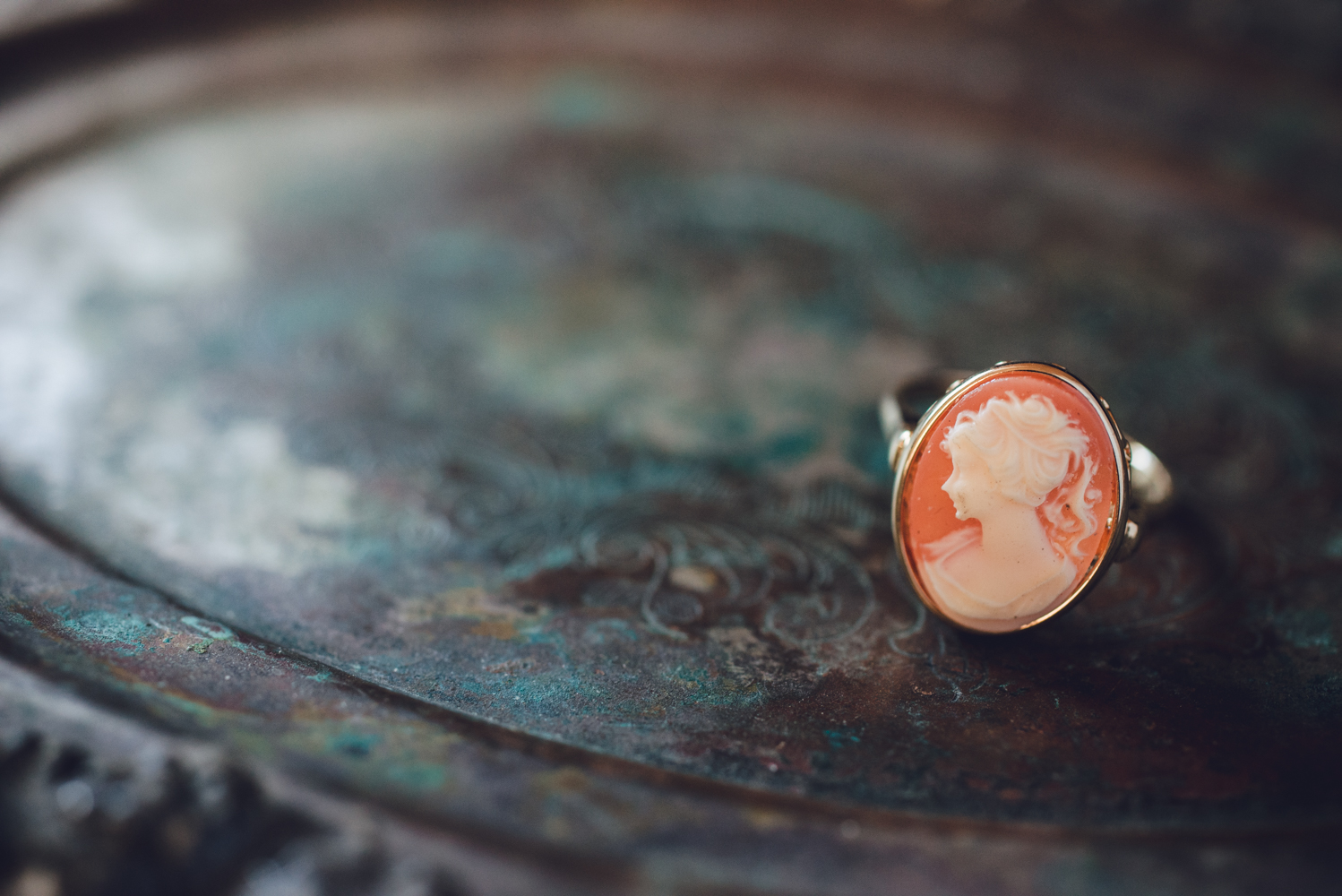 When shopping for vintage jewelry, it's important to do your research. Look for signs of wear and damage, and ask about the history of the piece. You should also be aware of any restoration work that has been done, as this can affect the value of the piece.
Caring for vintage jewelry is also important to ensure it lasts for many more years to come. Avoid exposing your pieces to harsh chemicals or extreme temperatures, and store them in a safe, dry place. Cleaning your jewelry regularly with a soft cloth can also help maintain its beauty.
Here at Providence Vintage Jewelry, our pieces were designed and inspired by the antique pieces worn by women during the 1800's through the early 1990's. They are considered vintage because they are over 20 years old and have been stored away all these years in what we call our Vintage Vault. These jewelry pieces have never been worn. Therefore, you are getting a piece of history, yet each is actually a new piece.
Rhode Island was once the fashion jewelry capital of the world. Our vintage rings, necklaces, and earrings were designed, cast and made in Rhode Island during that time period. These rings are no longer in production. By nature of this history, each design is a limited edition.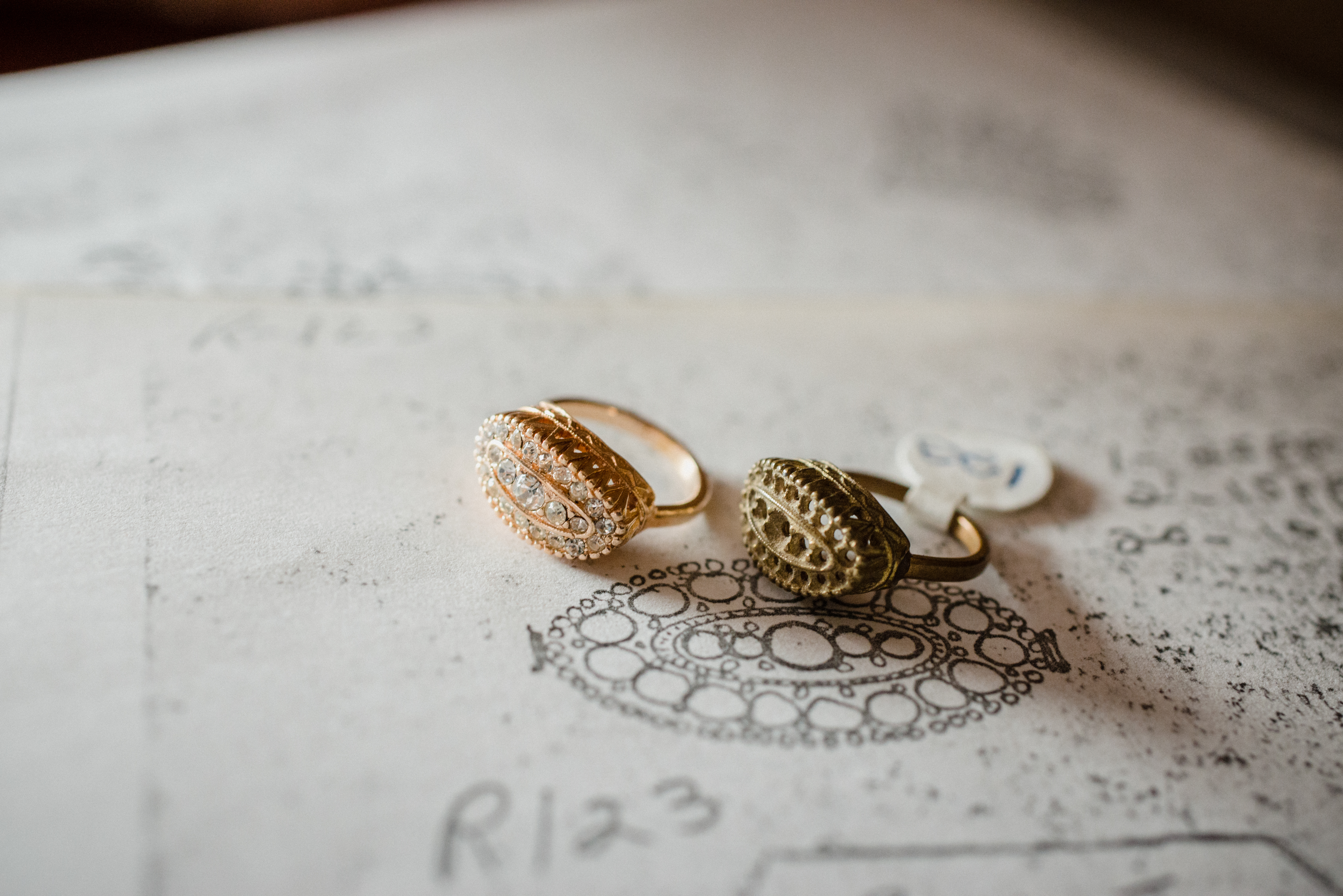 The picture above features the Victoria Ring, inspired by the engagement rings of the Edwardian era. Named after Queen Victoria who died in 1901 when her son Edward became King, ushering in the beginning of the Edwardian era. A beautiful Pave Ring set with Clear Austrian Crystals. Many of our grandmothers wore the originals as engagement rings. This ring was made using an actual mold from that era.