November-a Month for Gratefulness and Pumpkin Roll
November is a month of transition. As soon as November hits we seem to shift into Winter and Holiday mode. Here in the northeast, we turn the clocks back one hour which means it's dark at 5 p.m.! I am not a fan of the early darkness in the evening, but it is a good time to focus on being grateful for all that we have.
The month of November has been dubbed the National Month of Gratitude here in the United States and many organizations celebrate this in a myriad of ways. Many non-profits suggest increasing acts of charity to show gratitude. Schools and higher education organizations support a gratitude journaling practice to enhance student and teacher outcomes.
I believe the practice of gratitude is a wonderful way to spend a month as it promotes peace and satisfaction internally and enhanced relationships with others. In fact, try to take some time each day to practice gratitude at every chance you get in order to create a habit of positive thinking and curtail life worries. When I begin to reflect on what I am thankful for, my mood instantly shifts and I become more positive and calm.
Research on the subject says that when you practice gratitude you build a stronger immune system and lower your blood pressure, you become a more positive and happier person. Another thing that happens is you have less feelings of loneliness and isolation - so needed during these times.
We, at Providence Vintage Jewelry are so very thankful to have friends like you! We hope you can take the time to practice some of the above suggestions. Take the time to enjoy your family this Thanksgiving day.
We also think it's a great time to make a Pumpkin Roll for your family. Here is a great recipe I have been making for years. Everyone loves it and it's so easy to make. I use Libby Pumpkin, the recipe is taken from their all natural pumpkin filling. Enjoy!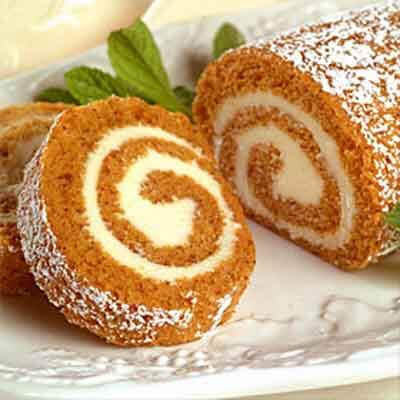 Ingredients
CAKE
Powdered sugar
3/4 cup all-purpose flour
1/2 teaspoon baking powder
1/2 teaspoon baking soda
1/2 teaspoon ground cinnamon
1/2 teaspoon ground cloves
1/4 teaspoon salt
3 Eggs
1 cup sugar
2/3 cup canned pumpkin
1 cup chopped walnuts, if desired
FILLING
1 (8-ounce) package cream cheese, softened
1 cup sifted powdered sugar
6 tablespoons butter softened
1 teaspoon vanilla
Powdered sugar, if desired
How to make
STEP 1

Heat oven to 375°F. Grease 15x10x1-inch baking pan; line with parchment or waxed paper. Grease and flour paper; set aside. Arrange clean thin, cotton kitchen towel on counter; sprinkle with powdered sugar.

STEP 2

Combine flour, baking powder, baking soda, cinnamon, cloves and salt in small bowl. Combine eggs and sugar in large bowl; beat until thickened. Add pumpkin; beat until well mixed. Stir in flour mixture. Spread batter evenly into prepared pan. Sprinkle with walnuts, if desired.

STEP 3

Bake 13-15 minutes or until center springs back when lightly touched. Immediately loosen cake from edges of pan; invert onto prepared towel. Remove pan; carefully peel off paper. Roll up cake in towel while hot, starting with 10-inch side. Cool completely on wire rack.

STEP 4

Beat cream cheese, 1 cup powdered sugar, butter and vanilla in small bowl until smooth. Carefully unroll cake; remove towel. Spread cream cheese mixture over cake. Reroll cake. Wrap in plastic food wrap; refrigerate at least one hour. Sprinkle with powdered sugar before serving, if desired.
Happy Thanksgiving!