June - A Month with 3 Birthstones
Most months have only one birthstone, June is one of only three months (the others are August and December) that has three birthstones, giving you a variety of beautiful birthstone choices. Sometimes alternate birthstones are chosen because the ancient birthstone has become rare, that is not the case with June, it isn't really clear why June has so many; perhaps it's related to June's zodiac sign, Gemini, the twins. Whatever the reason, those born in June can choose the pearl, Alexandrite, or moonstone as their birthstone
The PEARL is the most popular stone to represent the Gemini.
Pearls have a soothing influence. Pearls are said to reduce over-sensitivity and promote peacefulness. They have a way of lifting our spirits. Pearls also bring out purity, honesty & integrity, plus a feeling of beauty, dignity and calm. They both symbolize and stimulate femininity, feminine wisdom & charity.
Coco Chanel once said "A woman needs ropes and ropes of pearls". We agree! and if you don't want to wear ropes and ropes, wear rings or necklaces and earrings.
The ALEXANDRITE
Fun fact about this stone, the Alexandrite is named after Russia's Prince Alexander II because this stone was first discovered on his birthday in 1830 in the emerald mines near the Ural Mountains.
It is said that Alexandrite will strengthen your intuition, boost your creativity, and unleash your imagination.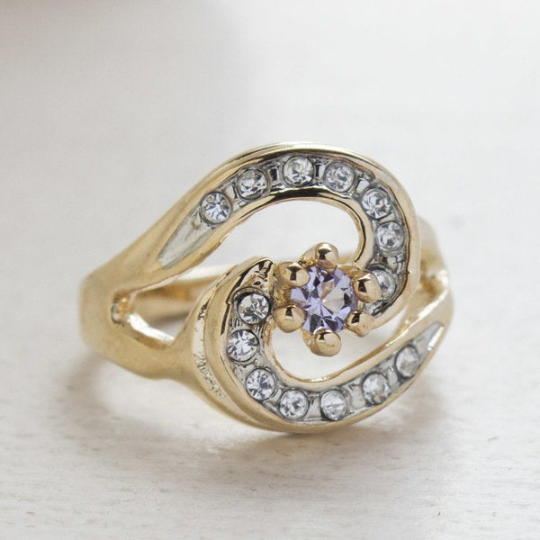 The MOONSTONE
The Moonstone crystal is associated with the inner goddess, a symbol of fertility and sensuality. It is said to increase intuition and is the perfect prescription for cleansing the mind of negative emotions holding you back. The Moonstone Crystal reminds us to go with the flow. It will remind you that you should fill your life with happy moments, and you should be surrounded by people you love and love you back! It is said to bring you strength, hope, happiness, and light.
June birthday girls not only have three beautiful stones to add to their jewelry collection, but they get to enjoy the feelings and healing properties these stones are said to bring upon the wearer.