Aquamarine - A Look Into How it Was Made #1976
We love Aquamarine! The stones are just so pretty and mesmerizing! Happy Birthday to all the special people born in March. We wanted to feature one of our popular rings with you today.
Take a look at this beauty. This ring has become one of our most popular rings. Both the white gold and yellow gold settings only help to enhance the color of the stone.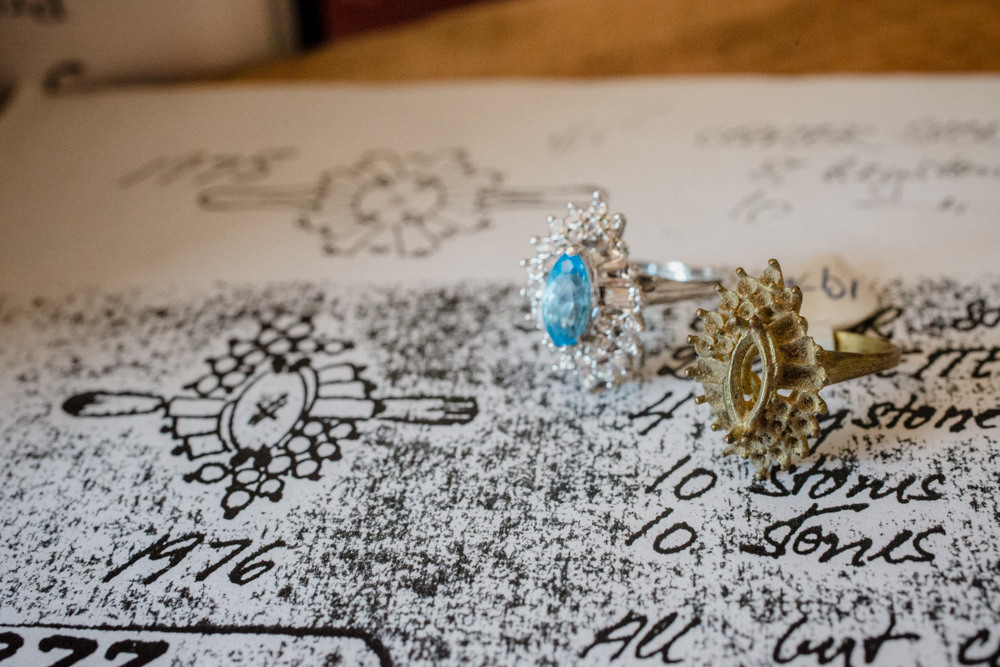 Each of our rings was designed and hand crafted right here in our factory in Providence, Rhode Island! The jewelry capital of the world at one time. Imagine that, the smallest state in the US was the capital of jewelry manufacturing up until early 1990. We love looking at the old drawings and the notes made by the designers. We still have all the models and molds for pretty much every single piece of jewelry that was produced here.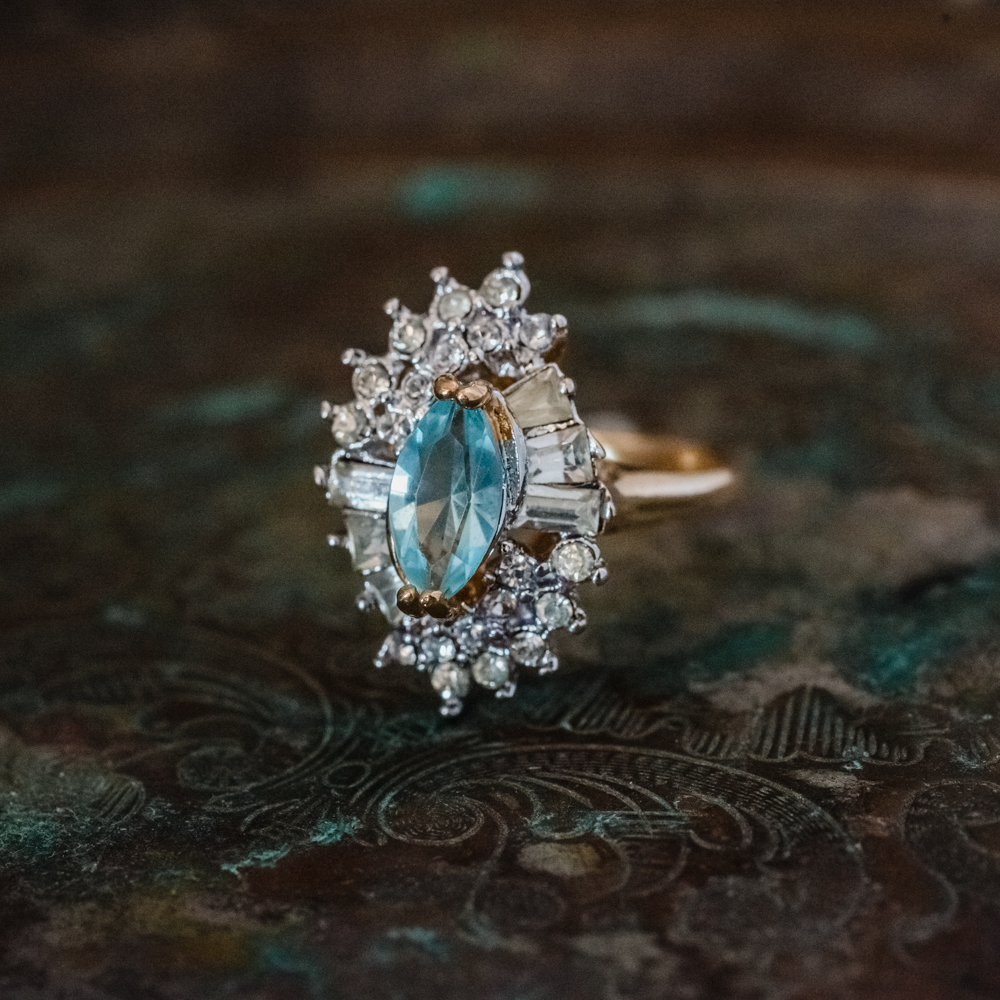 The aquamarine stone is said to be calming, soothing, cleansing, and inspires truth, trust and letting go. In ancient times, aquamarine was believed to be the treasure of mermaids and was used by sailors for good luck, fearlessness and protection. It was also considered a stone of eternal youth and happiness.
I am not a March birthday girl, but love wearing my aquamarine rings.