The Beauty of the Amethyst Gemstone in Vintage Jewelry
February is the month of the Amethyst stone. It's purple coloring varies, but mostly portrays a dark royal hue with deeper colored dimensions. It's a beautiful stone; even for someone who's birthday doesn't fall in February. This purple stone is loved by many, making it a true staple. Amethyst is a natural tranquilizer, it is said to relieve stress and strain, soothe irritability, balance mood swings, dispel anger, rage, fear and anxiety. It alleviates sadness and grief, and dissolves negativity. Amethyst activates spiritual awareness, opens intuition and enhances psychic abilities. It is especially useful in regards to work-related stress, because the stone is also associated with abundance: therefore relieving stress while emanating prosperity. The properties of enhanced communication and intuition can also be applied to increased work effectiveness.
Amethyst mixes well with other stones, but not all. We find it works best with stones like Pinfire Opal or Rose Austrian Crystal. The most feminine combinations can come from Amethyst. Here's our guide to help you get started on pairing complimenting stones in your vintage ring collection.
Here are some great Amethyst Crystal and Pinfire Opal combinations from our online Vintage Ring collection: www.providencevintagejewlery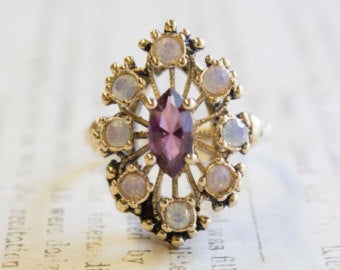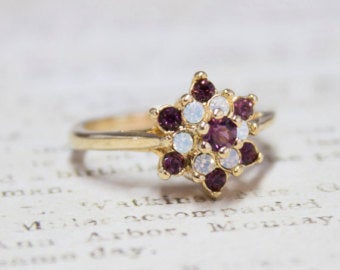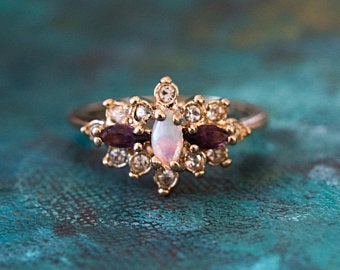 Of course, a GENUINE AMETHYST STONE is amazing! and will melt any girls heart.
Here are couple from our collection. More to be added soon.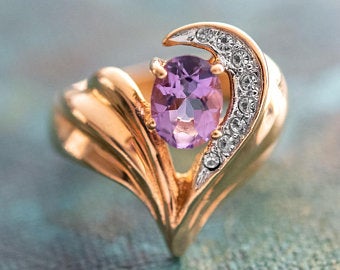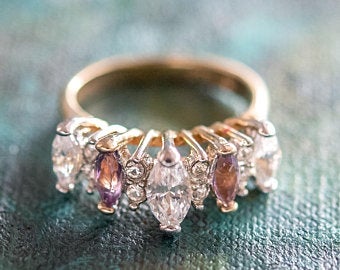 Some of our favorite and most popular styles of Amethyst with Clear Crystals,
very limited quantities available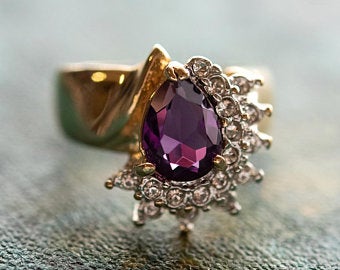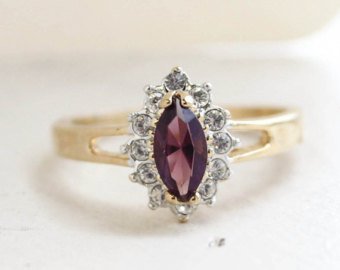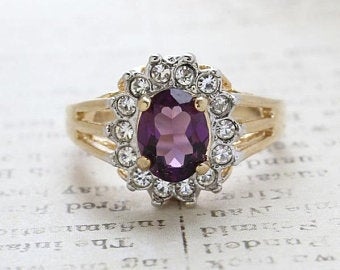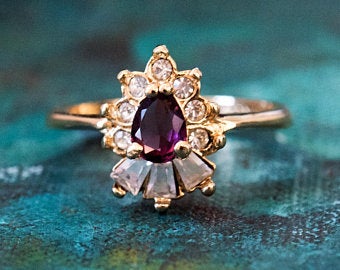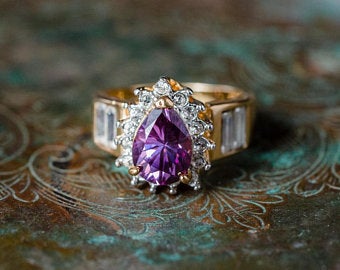 Be sure to get your orders in by 2/7/20 for Valentine's Day delivery! Each ring is delivered with a keepsake pouch and shipped same day M-F before 2PM EST.
For personalized messages please contact us before you place your order. We have a variety of Amethyst birthstone rings on our website at www.providencevintagejewelry and Etsy store. Each store may vary in styles and sizes so you'll want to check out both for the best variety.